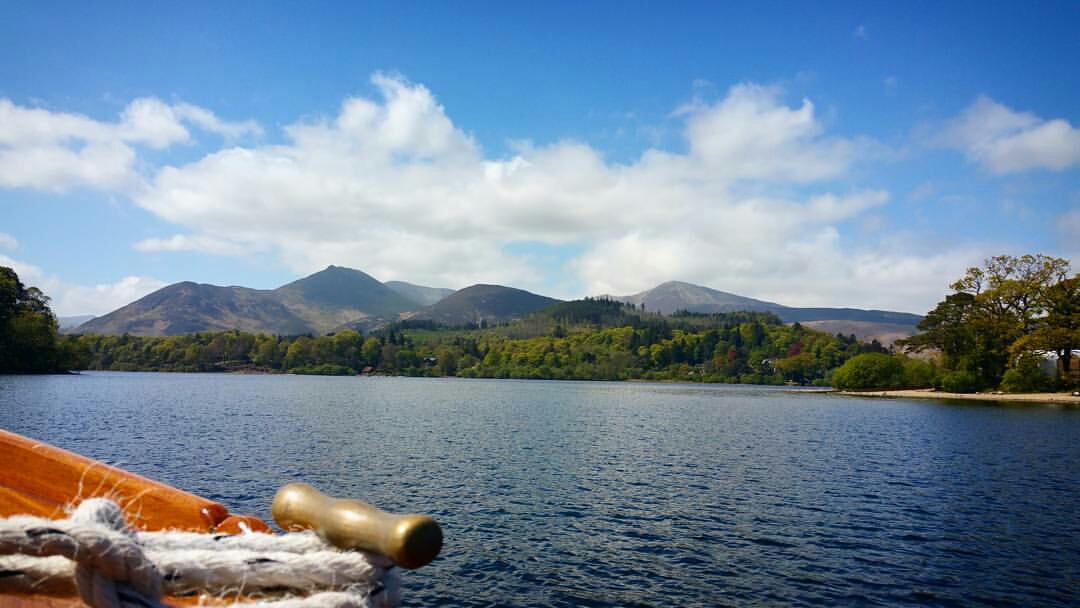 "Where is that?! I want to go there!"
Those are the thoughts that ran through my mind more than a decade ago when I first saw the Lake District of Northern England.
Sitting alone in a darkened movie theater, I was completely drawn in by the stunning scenery I was seeing unfold on the big screen.
I was watching the movie Miss Potter, which tells the story of Beatrix Potter, the author of the beloved children's book, "The Tale of Peter Rabbit". She lived in the Lake District and the local beauty inspired her illustrations and writing.
I went home and immediately looked up the filming location.
The Lake District.
I never forgot it.
In May, Joel and I drove into Northern England (on the left side of the road!) and spent the most glorious five days in a small rented cottage in the Lake District.
In the county of Cumbria, covering 2,362 square kilometres, the region was designated as a UNESCO World Heritage Site in 2017. There are Nearly 16 million visitors a year, most coming to visit one of the 16 main lakes.
Staying near the town of Penrith, we were surrounded by rolling green farmland and our only neighbors were approximately 200 sheep.
We wanted to relax while we were there so we spent the days breathing in fresh air and beautiful countryside on long walks through the local surrounds. We visited local pubs and in the evenings we tucked ourselves into our cottage with a bottle of wine, a roaring fire and our favorite British TV shows.
It was my very favorite stop on our trip and I could have happily stayed there indefinitely. I can't wait to return!
On one of the days we drove down the road to Keswick, a popular market town of around 5,000 people. Our destination was the lake Derwentwater, just south of the town.
We spent a lovely day there gliding around the lake on the passenger ferry and hiking up a fell called Cat Bells, which gave us stunning views of the lake and the surrounding fells.
The ferry stops at seven landings around the lake. You can get off and on throughout the day and go on a variety of hikes. There are also boats and kayaks for rent, and a number of pretty picnic areas.
In addition, there are a variety of hiking paths through wooded areas surrounding the lake. It was so stunning I didn't want to leave!
Here are some of our memories from the day.