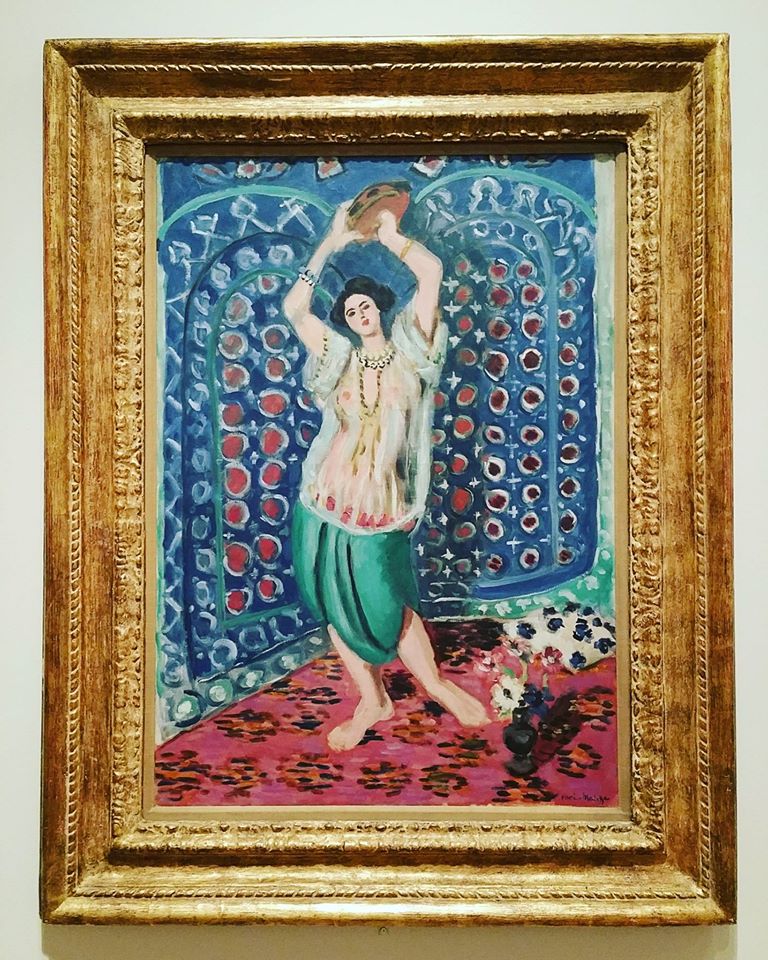 It's fun how social media can connect you with fascinating people you may otherwise never know.
I recently visited The Norton Simon Museum in Pasadena, CA for the first time. I grew up watching the Rose Parade each new year's day, which runs down Colorado Boulevard in Pasadena, right past the museum.
Every year I see the museum on TV with a large rose added to the exterior in celebration of the nationally televised parade. A few weeks ago I decided to finally go inside and it was a fantastic visit. (More on the museum itself in an upcoming post.)
Norton Simon was an American industrialist and philanthropist. A billionaire based in California, he amassed a significant art collection that is now housed in the spacious and lovely museum named after him.
One of my very favorite paintings I saw there is pictured above. It's called "Odalisque with Tambourine" by the French painter Henri Matisse. I posted a photo of the painting on one of my social media accounts and shortly thereafter I received an unexpected comment.
The well-known interior designer Hutton Wilkinson commented on my post. He shared that he had partnered with the renowned costume, set and interior designer Tony Duquette in decorating Norton Simon's home in Mailbu in the 1970s. Wilkinson said most of the art currently in the museum was in Simon's home at the time he decorated it and this specific Matisse painting was hung in Simon's bedroom.
I love it! I love that Hutton happened to see my post and shared that personal insight and interesting story. It's always fun to connect and network with interesting people on social media.