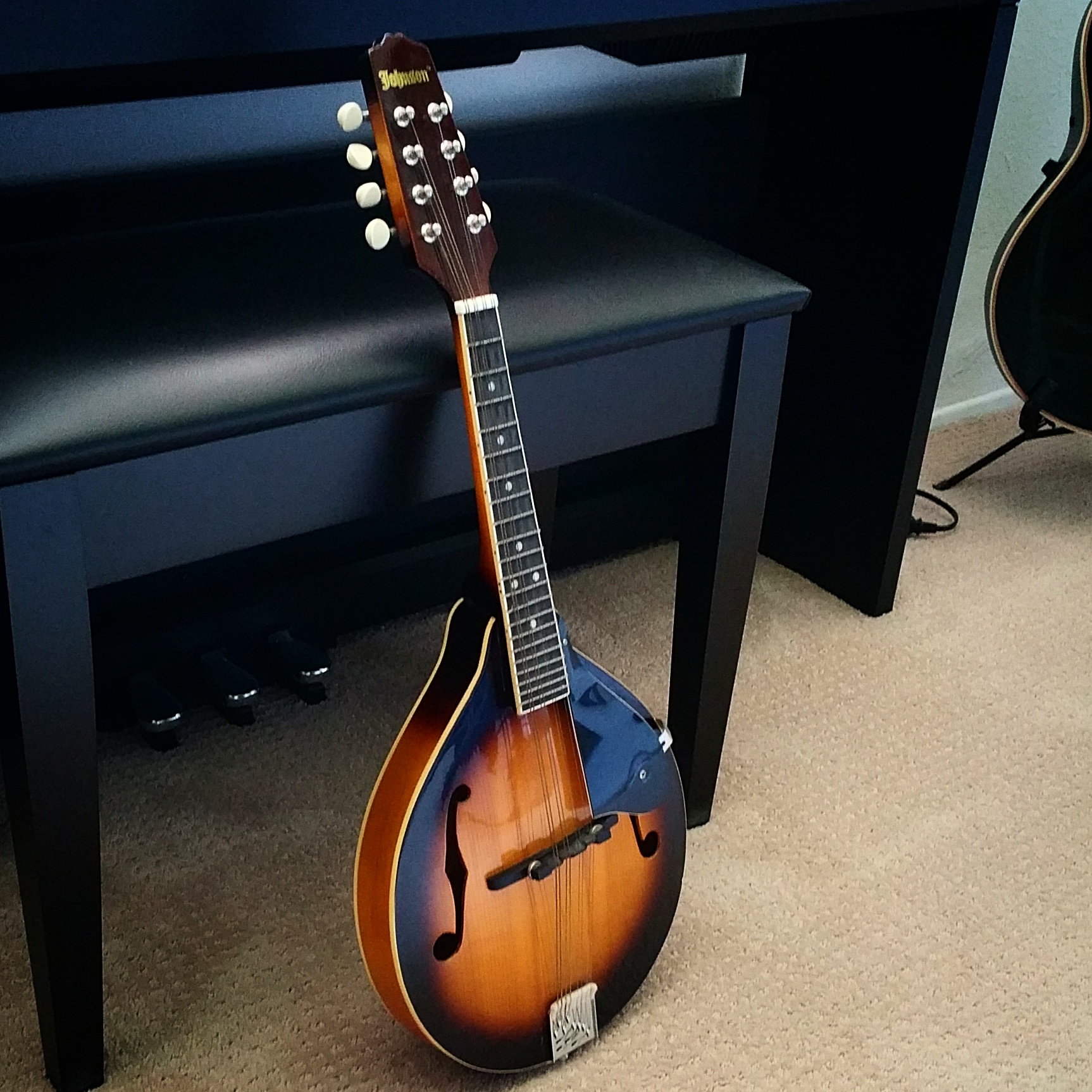 I bought the old mandolin in this picture about 15 years ago from a music store in Tallahassee, FL. I already played guitar and had always wanted to play the mandolin so I taught myself.
I used to love playing and hadn't played in at least 10 years, so I recently decided to pick back up both the guitar and mandolin.
It took a few minutes to remind myself of basic chords, and to realize I needed to build up calluses on my fingertips again (ouch). But it was really fun!
It made me wonder, what do you enjoy doing that you haven't done in a long time? What has been simmering on the back burner of your life that you're ready to turn up the heat on again?
It's easy to let passions and interests get buried, even simple ones, especially during busy or difficult seasons of life. Or even to forget about them altogether.
In our last home, for four years Joel's and my regular Saturday morning routine was to make tea and coffee, turn on classical music and sit in our comfortable leather chairs in the living room looking out at our beautiful view for hours. Joel would feed and watch the birds and squirrels in our yard. We'd both read. We loved doing this every Saturday.
A year and a half ago we moved to a new city and a new home and about 6 months in I thought, wait a minute…we used to love our Saturday morning routine and I haven't even thought of it for 6 months.
Something we loved for 4 years literally disappeared overnight and never crossed my mind for a full 6 months. I thought that was so odd! And it made me sad.
Perhaps it was being in a new home that didn't have as ideal a set up for our former routine. But there are ways to make it work and I want to see how we can do that again.
So…what do you want to start doing again that has been on the back burner, either large or small?
Maybe it's time to start again.