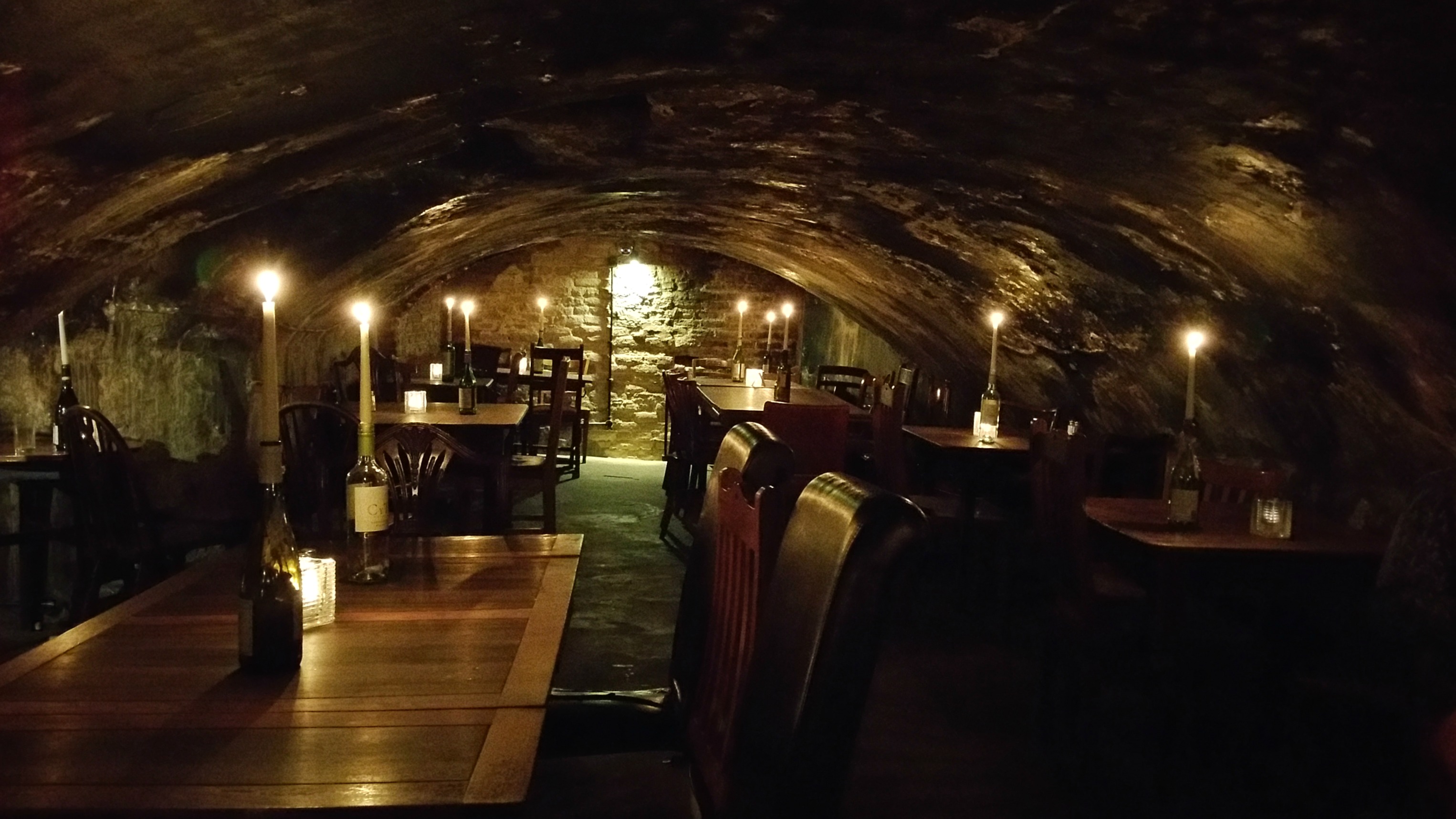 Last month when Joel and I were in London, we enjoyed visiting Gordon's Wine Bar, nestled under the streets of the city. Established in 1890 and located near Victoria Embankment Gardens, it's thought to be the oldest wine bar in London.
Run by several generations of the same family over the years, it has a lived-in, musty atmosphere and is filled with interesting decor.
If you don't know what you're looking for you might miss the entrance as you're strolling down Villiers street. Through the door we walked gingerly down a steep and narrow staircase.
It's an enjoyable environment where you can sip and dine by candlelight in their underground vaulted cellars. It brings to mind the French cave, a cellar, vault, or cavern.
While there we drank some lovely Bordeaux, Pinot Noir and Chenin Blanc and shared a platter of Parma ham, a mild cheese, pickles and freshly baked French bread.
They have a good selection of meats, cheeses and sundry bites to customize your cheese platter. They also serve lunch and dinner year round in their cellar and on the outdoor terrace.
Peruse the wine list online here.
The staff were warm and welcoming and as they say at Gordon's, they aim to "bring the French joie de vivre to the atmosphere and ensure our customers are well looked after."
The bar tender was friendly and interesting to chat to; a young hip Italian with a British accent when he spoke English. At various times there were several people in the parlour speaking melodiously and loudly in Italian.
In the late 1800s Rudyard Kipling was a tenant in the building and both he and G.K. Chesterton wrote some of their works in the wine bar's parlour.
If you're in London it's definitely worth a visit!