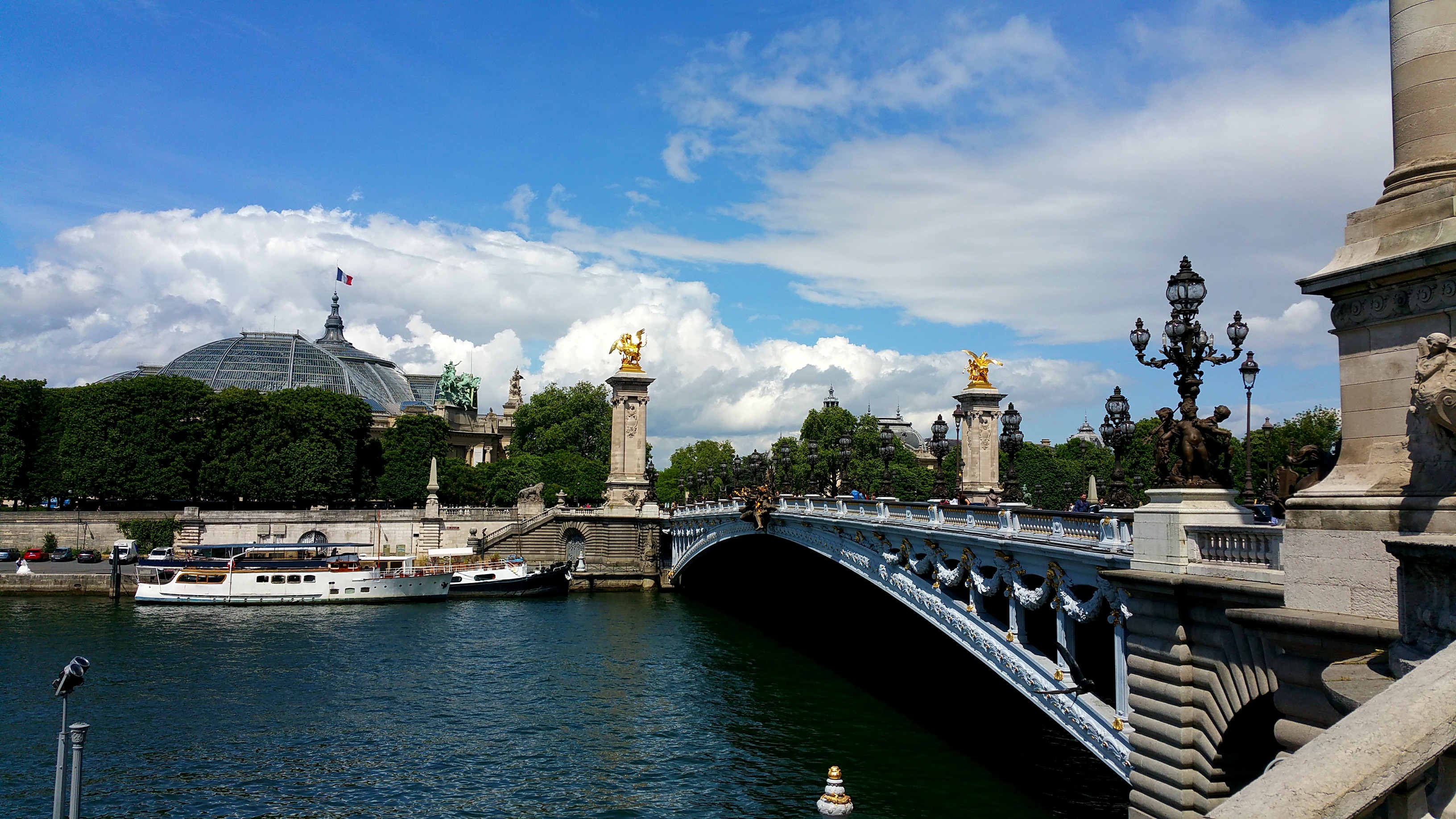 Though I've traveled to Paris several times, I've never visited the Pont Alexandre III until our recent trip.
("Pont" is the French word for "bridge")
The famously beautiful and much photographed bridge created in the Beaux-Arts style was named after Tsar Alexander III who cemented a new diplomatic relationship between France and Russia in 1892.
Classified as an historic monument, the bridge was inaugurated at the 1900 World's Fair. The construction is a feat of engineering with its 20 foot high single span steel arch.
Crossing over the River Seine, the bridge links the famed Champs-Élysées boulevard on the Right Bank with Les Invalides (the site of Napoleon's tomb) on the Left Bank.
With its Art Nouveau décor you'll find lions, nymphs, maidens, cherubs, fish, and more on the bridge. It also has a lovely view of the Eiffel Tower in the distance and of course the river with all of its boat traffic gliding underneath.
Take a moment to take it all in if you find yourself in Paris!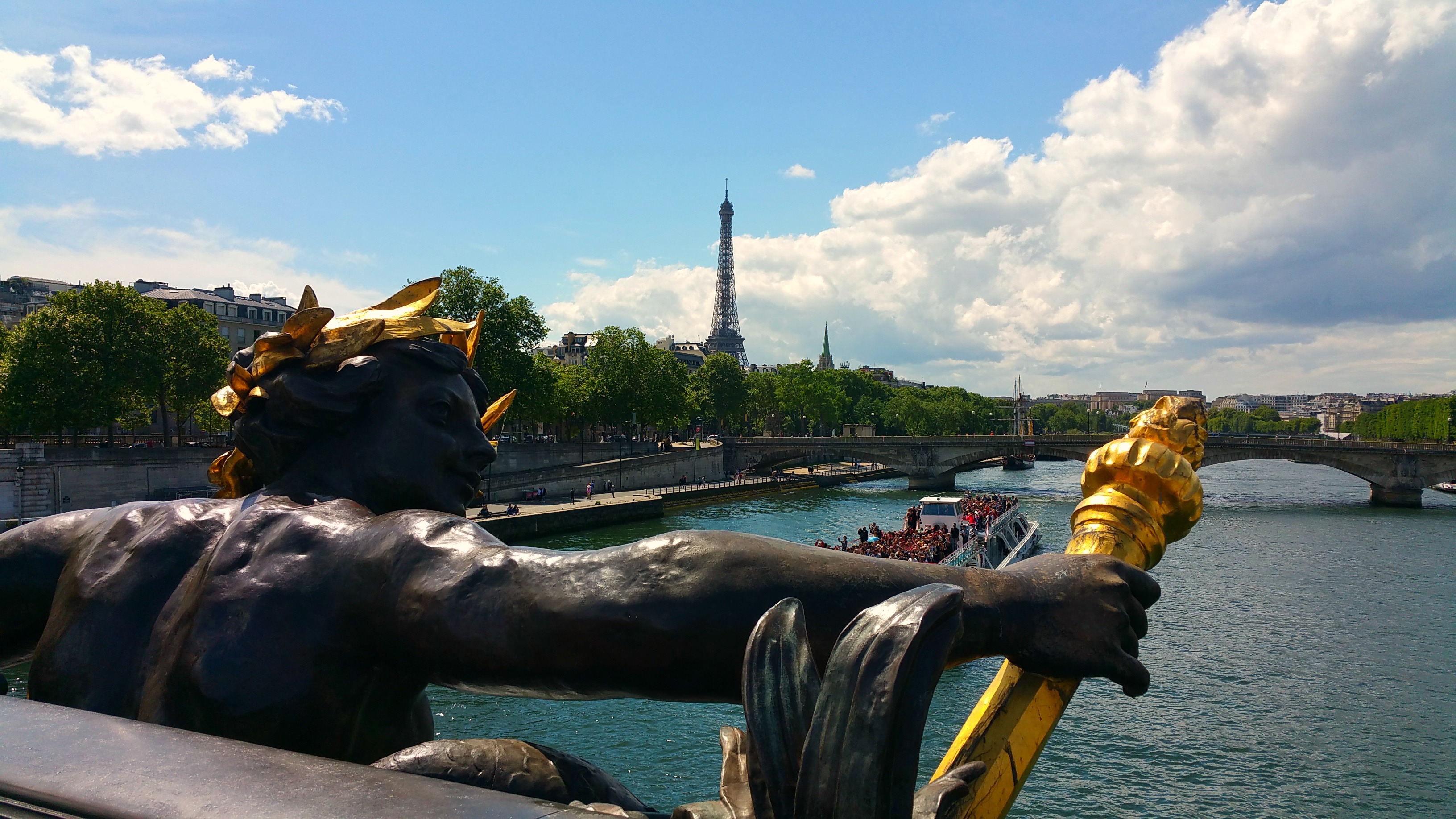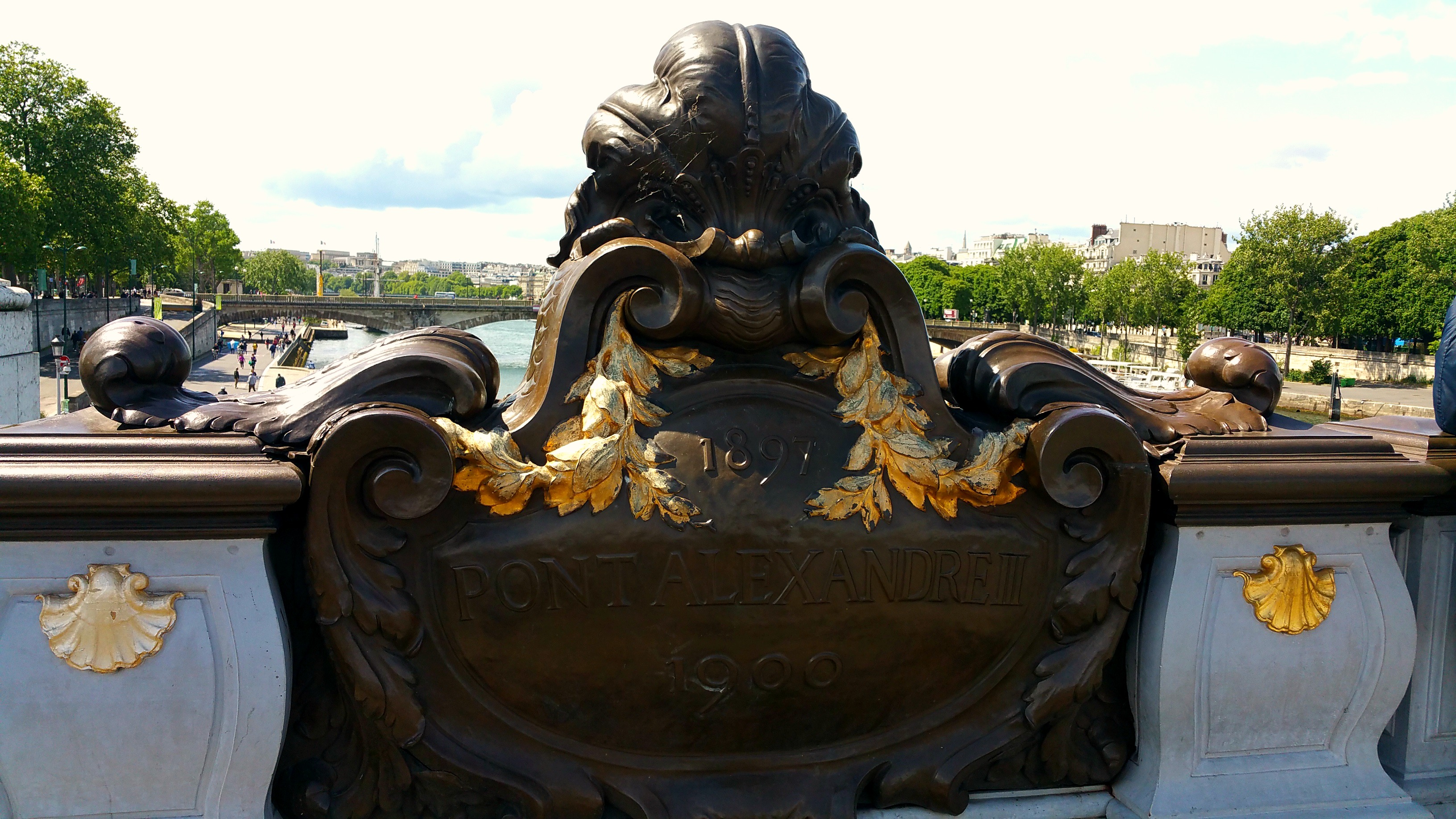 And at night…